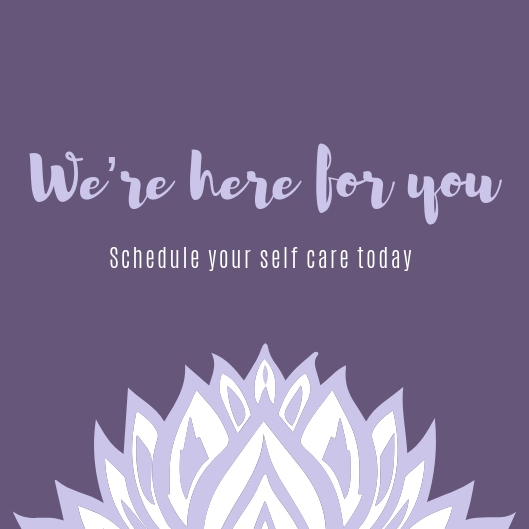 We offer a variety of massage modality services that are specifically customized for each individual client's needs.
SWEDISH, RELAXING MASSAGE
30 MIN-$50 | 60 MIN-$90 | 90 MIN-$125 | 120 MIN-$160
Each session is uniquely tailored to your preference, using a variety of relaxing massage therapy techniques creating a wonderful and relaxing massage experience but Swedish massage goes beyond relaxation.
THERAPEUTIC, DEEP TISSUE MASSAGE
30 MIN-$50 | 60 MIN-$90 | 90 MIN-$125 | 120 MIN-$160
Each massage is uniquely tailored to meet clients' specific needs using a wide range of massage therapy techniques. The focus will be on the deepest layers of muscle tissue, tendons and fascia (the protective layer surrounding muscles, bones and joints).
ORTHOPEDIC, FASCIAL COUNTERSTRAIN MASSAGE
30 MIN-$50 | 60 MIN-$90 | 90 MIN-$125 | 120 MIN-$160
Orthopedic Massage is for acute and chronic pain. Fascial Counterstrain is used to treat dysfunction in the bodies soft tissue systems. Clients should experience immediate relief from these simple Strain Counter-Strain techniques.
HOT STONE MASSAGE
60 MIN-$120 | 90 MIN-$150 | 120 MIN-$185
Hot stone massage is a specialty massage where the therapist uses smooth, heated stones, that may either be placed on the body or used as an extension of the therapist's hands, to help you relax, reduce stress and relieve muscle tension and pain throughout your body.
AROMATHERAPY MASSAGE
30 MIN-$60 | 60 MIN-$100 | 90 MIN-$135 | 120 MIN-$170
Aromatherapy is the use of essential oils to promote healing and a feeling of well-being and relaxation.The essential oils are extracted from the parts of herbs and plants and contain all the properties of the plants themselves. There are several ways of applying the oils, including adding the oils to your bath, or inhaling them, but the most popular and effective is through massage.
MYOFASCIAL RELEASE MASSAGE
30 MIN-$50 | 60 MIN-$90 | 90 MIN-$125 | 120 MIN-$160
Myofascial release is a manipulative treatment that attempts to release tension in the fascia due to trauma, posture, or inflammation. Connective tissues called fascia surrounds and supports the muscles, bones, nerves, and organs of the body. Often paired with skin rolling and functional stretching, this therapy can facilitate increased range of motion, improved scar mobility, decreased localized pain levels in old or new injuries and increased tissue health during the healing process.
PRENATAL, PREGNANCY MASSAGE
30 MIN-$50 | 60 MIN-$90 | 90 MIN-$125
Massage therapy during pregnancy is a healthy and wonderful way to reduce stress, enhance function of muscles and joints, improve circulation and promote overall wellness. Massage relieves many of the normal discomforts experienced during pregnancy, such as backaches, stiff neck, leg cramps, headaches and swelling.
SPORTS MASSAGE
30 MIN-$50 | 60 MIN-$90 | 90 MIN-$125 | 120 MIN-$160
These techniques are designed for athletes during training and performing in sports activities. It is used to help prevent injuries, to prepare the body for athletic activity and maintain it in optimal condition, and to help athletes recover from workouts and injuries faster.
ASHIATSU BAREFOOT MASSAGE
60 MIN-$90 | 90 MIN-$125 | 120 MIN-$160
Barefoot Massage is a deep tissue technique applied with the soles of the feet. The therapist uses parallel overhead bars for support. Gravity allows for a deeper then deep tissue massage. This technique can be applied to both the back and the front of the body as well at the neck and shoulders.