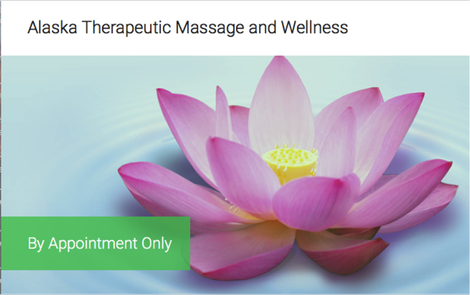 Alaska Therapeutic Massage & Wellness Office
11723 Old Glenn Hwy, Suite 205, Eagle River, AK 99577
Our mission is to provide clients with a collaborative team of State of Alaska Licensed Massage Therapist's that treat a variety of conditions and needs with impeccable care.
Each therapist works as an independent contractor in the Alaska Therapeutic Massage & Wellness Office.
Click on the BOOK APPOINTMENT button above to schedule an appointment.
Call or text the therapists below with any questions you may have:
Shanti Trevelyan, LMT, RYT, Lani Yoga and Massage (907) 947-9410
Jayme Powers, LMT , Revive Therapeutic Massage (907) 330-7267
Fax for Insurance Scripts and Referrals 1-833-922-1869