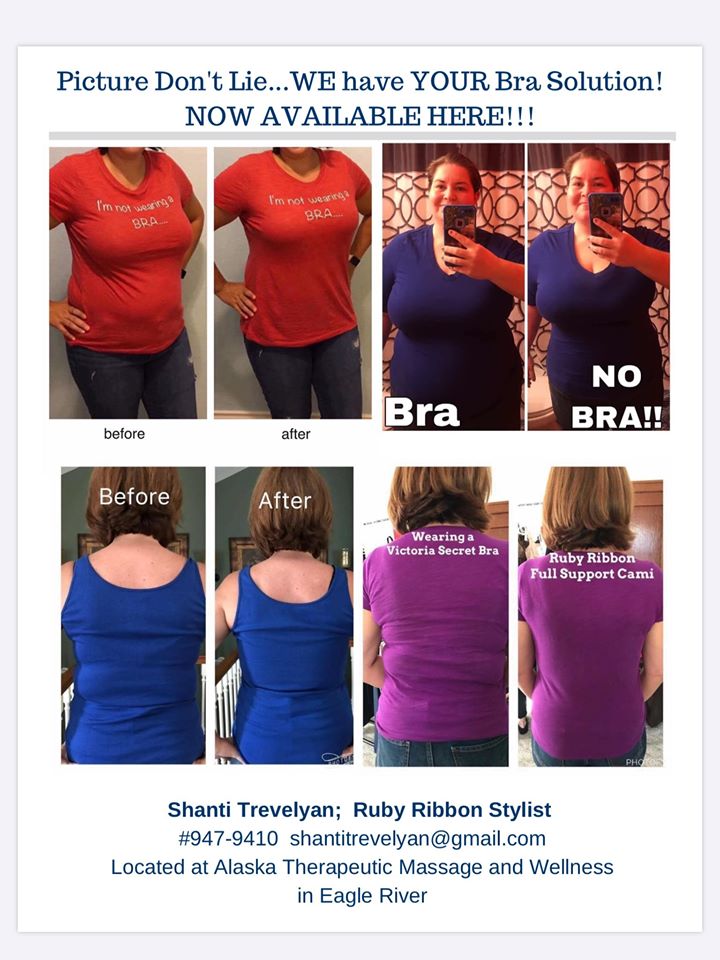 2020 is the year to ditch your bra! And we have the replacement ~~~Ruby Ribbon ~~~ the most comfortable Braless Bra and women's shape wear. Better fit! Better lift! Better support!
Underwire used to be our best option when it came to support but it comes with devastating effects on our lymphatic system. I have seen many clients suffer from deep grooves on the tops of their shoulders and across the ribcage. These can cause a variety of problems to include headaches, neck and shoulder pain, even numbness and tingling down the arms and hands.
You will feel the difference when you ditch the underwire but you will not lose the support. Your clothes will fit better! We've had ladies refuse to put their old bra's back on after experiencing the support of Ruby Ribbon!!
We have band sizes from 30-50 inches. Camisoles and Demiettes; tops and bottoms; shape wear for dresses; nursing bras. We have sizes for EVERYONE!!!
We are open every First Friday from 5-8 if you want to come by and check out these fabulous camis and demis.
We always have an online party if you prefer to order from the comfort of your home.
And of course, we can schedule a private fitting when you come in for your next massage.
We are here for you, your boobs and your self-care :-)